Mercer to Crown a Horde of First Time State Champs
Article & photos courtesy of Score Atlanta –> Original Article Here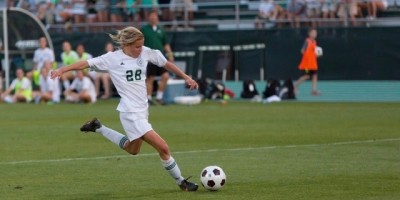 By Jessica Charman
Four state championship double-headers will be packed into two days of action at Mercer's Five Star Stadium. On Friday, Class A and Class 5A will get the weekend started. The unbeaten First Presbyterian Day girls head to the state final 21-0, looking for their first state title since 2012. They face the Wesleyan Wolves (17-3-1). Both teams topped their respective regions after winning every regional game. The Wolves have strong presence in attack, scoring 99 goals so far this season. They will need to be on top form to have a chance against the Vikings defense. Incredibly, First Presbyterian have allowed a single goal in their 21 games this season.
First Timers
Whitefield Academy and Walker meet in the boys Class A finals where Whitefield Academy will play for the program's first state title. Walker has two all-time state crowns, with its most recent championship coming in 2011.
Defending Class 5A girls state-champions McIntosh continue to be a powerful force in high school soccer. The Chiefs have claimed the state title four times in the last six years. They face Buford, formerly of 4A, who are yet to win a state championship. The Wolves should not be underestimated though. They have been unstoppable in attack, scoring 26 goals in their four playoff games. Defensively, both teams are strong. The Wolves have an impressive 0.5 goals against average during playoffs, while McIntosh have less than a 1.0 GAA across the entire season.
We Meet Again
In the boys Class 5A finals, Clarkston will look to avenge its only loss of the season against five-time state champion McIntosh. The teams met on Feb. 23 when McIntosh held off Clarkston for a 2-1 road victory.
Saturday opens with the Class 2A finals, which features back-to-back matchups with teams searching for their program's first-ever championships. The East Laurens girls narrowly defeated Social Circle 3-2 in their semi-final, while St. Vincent's claimed a more comfortable 5-0 victory. St. Vincent's had an extremely strong season, finishing 10-0 to top their region. Overall the Saints are 19-1. The Falcons also went an undefeated 8-0 in their region and go into the final 22-2-1.
The Class 2A boys final features Coosa and Benedictine in a matchup of the top 2 ranked teams in the classification. Coosa rides a nine-game winning streak into the finals and Benedictine is a winner of eight straight. Each of those victories came outside of a one-goal margin of victory.
Harrison is looking to earn its first girls state championship since 2011 in the Class 6A championship. The Hoyas will face Johns Creek, which is in search of its first state title. Harrison is a formidable force in attack and the Hoyas can confidently dictate the pace of the game. The Hoyas have scored 96 goals this season, including five against Lee County as they cruised through their semifinal. Johns Creek defense has held solid this season, conceding just 18 goals. None of the Gladiators' goals allowed have come in the playoffs.
In the boys Class 6A final, Chattahoochee looks to snap a six-year title drought while Gainesville can take home its first state title in seven seasons. Gainesville rides the confidence of a 3-1 victory over Dalton into finals, while Chattahoochee cruised to a 5-1 victory over a formidable Allatoona team in the semis.