Lacrosse state championship preview
Article & photos courtesy of Score Atlanta –> Original Article Here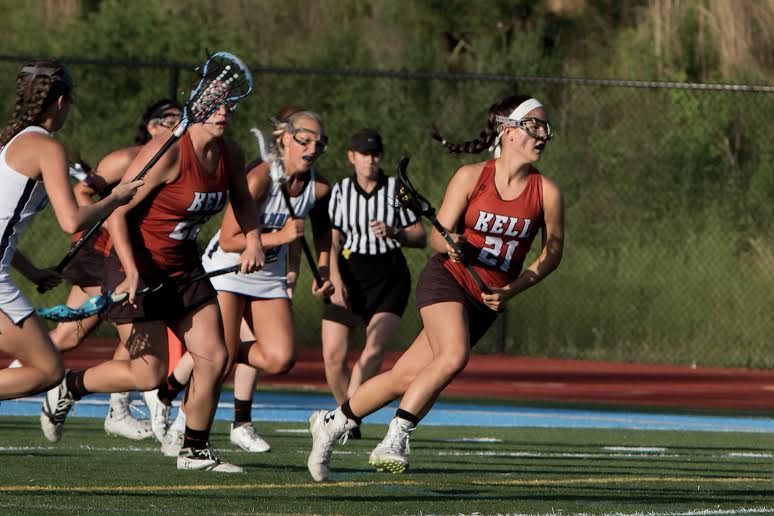 In Class AAAAAA, 2006 state champion Lassiter squares off with two-time state champion Lambert (2011-12) for the first time in history. Lambert (20-0) kept its perfect season alive in the semifinals by overcoming a 6-4 halftime deficit to Etowah and rallying for a 10-7 victory. Alex Walker netted three goals and added three assists in the victory. The finals will be the third straight playoff matchup Lambert has had against an Area 2 opponent. The Longhorns outscored Pope 14-5 in the quarterfinals before the semis win over Etowah. In the regular season, Lambert dominated Area 2's Roswell 12-1 and cruised past Milton 12-4.
While Lambert rallied for its semifinal victory, Lassiter (18-2) controlled the tempo early, built an 8-2 lead, but had to cling on for its 9-8 win over North Gwinnett. Lassiter had a balanced scoring effort from six different players, including a pair of goals each from Colvin Prosser, Justin Edwards and Will McAllister. Lassiter lost to North Gwinnett 10-3 earlier in the season and its only other loss was a 9-5 tilt at Allatoona on March 10.
Allatoona (18-2) searches for its first-ever state title in the Class A-AAAAA boys championship against four-time state champion Westminster (18-2), which beat Lovett 7-4 in last year's final. These two teams met on April 23 at Westminster where the Wildcats held on for a 10-9 overtime victory. Allatoona's only other instate loss this season was a 10-8 defeat at Lambert on Feb. 27
Westminster challenged Lambert in a 7-6 loss on April 2, and has posted nine-straight wins since. The Wildcats have allowed just nine total goals in their three postseason wins.
THE GIRLS GAME…
Familiar and battle-tested rivals Milton and Walton square off in the girls AAAAAA title game for the third straight year. Milton has won 10 state titles in the eleven seasons of GHSA lacrosse, including a 9-6 victory over Walton in last year's title game and a 16-13 victory in 2014's main event. Star sophomore Lexie Morton scored two goals in her championship debut last season. The Eagles traveled to Walton on March 10 and left with a 14-9 victory. Milton has not lost to an instate school since their 2009 loss to Chattahoochee in the only finals it hasn't won. The nine goals by Walton were the most allowed against any Georgia school this season. Milton dominated Mill Creek 15-2 in the semifinals to hand the Hawks their first loss of the year.
Walton is led by a bevy of Division I talent and has played an out-of-state schedule this season to prepare them for the state's most dominant program. Hunter Corvin and Carly White both finished with two goals apiece in their 10-7 win over Lassiter in the semifinals as White added two assists. White netted a game-high three goals in last year's championship.
In Class A-AAAAA, Blessed Trinity sets up for a rematch with Kell after defeating the Longhorns 11-10 on March 8. The Titans are one win away from the program's first-ever state title, while Kell is looking to complete a three-peat of titles after becoming the first Cobb County team to win a girls lacrosse state title in 2014.
Blessed Trinity dominated Starr's Mill 22-11 in Wednesday's semifinals and cruised past powerhouse Westminster 18-10 in the quarterfinals after stomping Lovett 22-9 in the first round. The Titans are averaging 20.7 goals per game this postseason. Kell has been equally dominant, posting a 21-2 win over Greenbrier in the opening round and following it with a 20-5 victory over Wesleyan in the quarterfinals. The Longhorns' most impressive win, however, came in Wednesday's semifinals in a 13-12 overtime thriller against Cambridge, where Izzy Palermo scooped in a game-winning short-handed goal.